Exhibited at The Royal Ueno Museum as part of VOCA 2019
Curated by Chie Sumiyoshi
We're looking at the same thing from different perspectives. 'From Where You Are' is a piece that questions the viewer's standpoint, as the name suggests. In fact, it's an evolving work, with the initial phase being two-dimensional, the second phase involving 360-degree digital animation, and the third phase featuring a physical performance where the characters from the story come out from the screen. The work undergoes transformation, changing its dimension of existence.​​​​​​​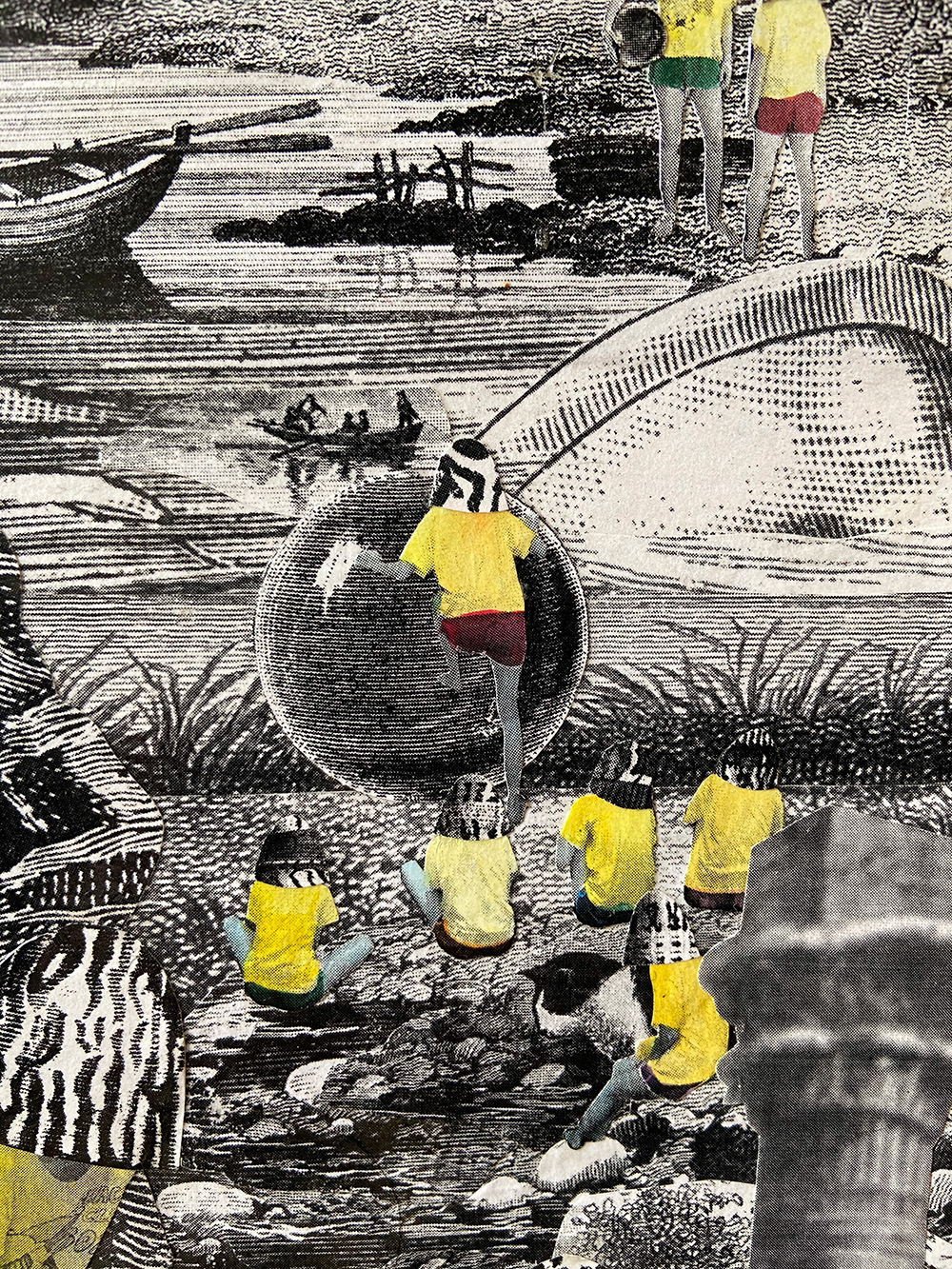 Recent technological innovations grant us access to diverse information that circulates continuously around the world. This is a common scenario in which we have the free will to choose what we want to see. If our experiences shape our memories, and memories, in turn, shape our identities, then questions naturally arise: Are we adopting someone else's perception? Is this perception genuine to ourselves?
The intention of this work is to take the audience on a journey of excavating new viewpoints. 'From Where You Are' invites the audience to immerse themselves in a looping journey between the digital and analog realms, characterized by a shifting dimensional structure through their active participation.
The artist's intention in this artwork is to guide the audience through a multi-dimensional experience that explores different viewpoints among the viewer, the artwork, and the virtual world. The journey unfolds in three dimensions: 1st Dimension: The viewer initially observes the artwork from the outside. 2nd Dimension: The viewer is then encouraged to scan the hidden QR codes on the first dimension. This action transports the viewer into a virtual world, significantly altering their perception within a 360° animation. 3rd Dimension: To further enhance the immersive experience, the iconic yellow T-shirts worn by the characters in the artwork are made available for the viewer to wear. This allows the viewer to adopt the character's perspective in the real world.
The third stage of this work, which transitions into a performance, can be found on another page