Exhibited at The Royal Ueno Museum as part of VOCA 2019

Curated by Chie Sumiyoshi
We're looking at the same thing from different perspectives.

From where you are is, as the name implies, a work that asks where the viewer's point of view is. In fact, it is also a growing work, with the first phase being two-dimensional, the second phase being VR images, and the third phase being a performance, and the work itself transforms and changes its dimension of existence.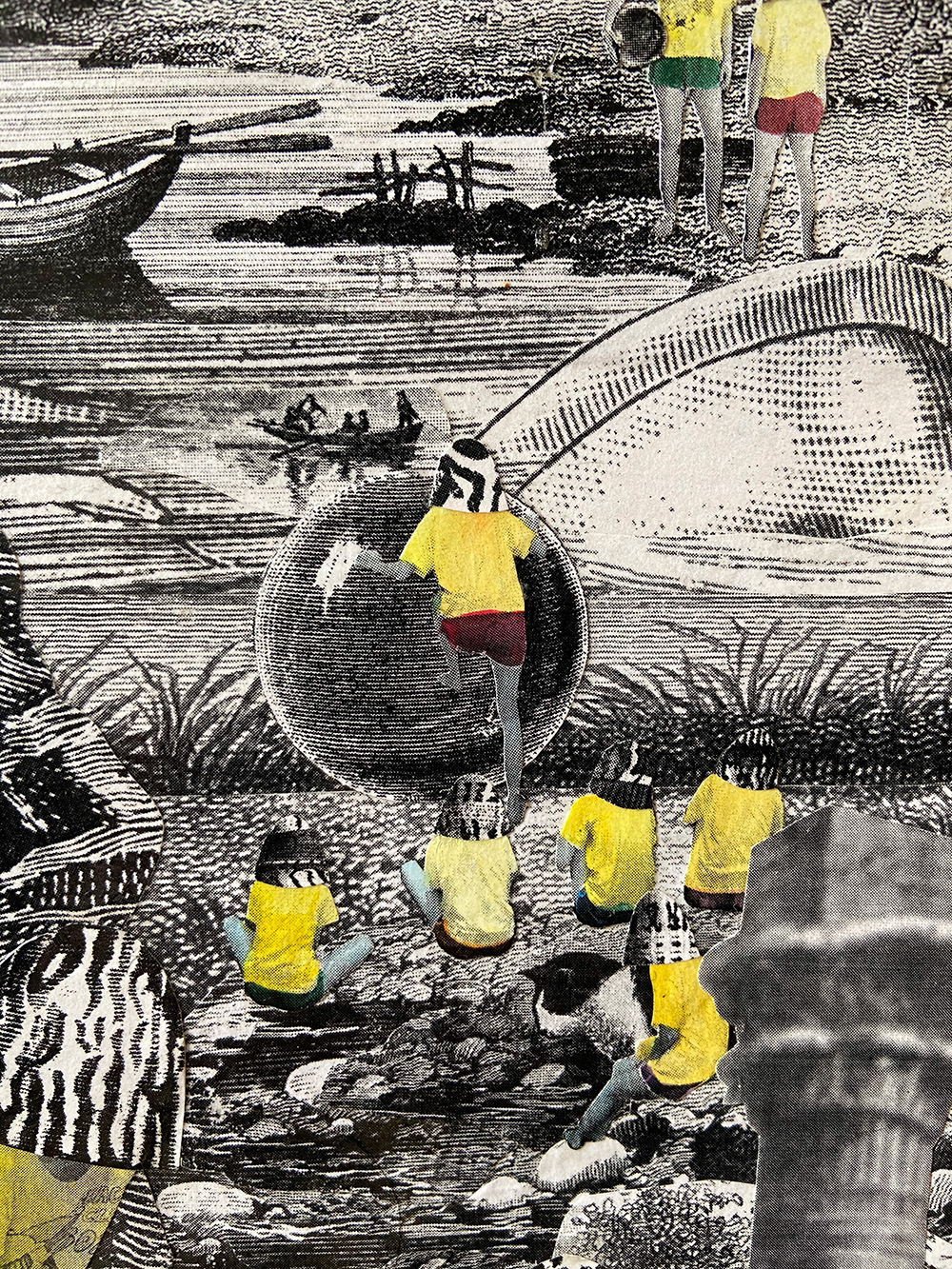 Who we are? Have we thought about where do we see things from? What is your perception idea comes from? It is not too much to say 'We are what we see' is equivalent to the famous saying 'We are what we eat'. Recent technological innovations allow us to access to diverse information that circulates continuously around the world. That is our familiar case that we have free will of choosing what we want to see. If we hypotheses personal narrative and memory forms who we are and these are generated by what we experienced, then these questions rises; Are we taking someone's perception? Is the perception real to yourself? This work's intention is to invite the audience to take a journey of excavating the new aspect of everyday life by being circulated, going through different view points among different dimensions.
From where you are invites the audience to a looping journey, which has a structure of shifting dimensions by entering into and coming back from extensional virtual space of the artwork.
The journey follows as 1st dimension: viewer is in front of the artwork, the image and the viewer is separate; 2nd dimension: The viewer is invited to literally enter the artwork by finding and scanning the hidden QR codes on the surface of the artwork. In this dimension, the viewer's point of view is immersed into the virtual world. Their perception shifts radically trough 360° animation; 3rd dimension: The iconic yellow T-shirts, which is worn by all characters in the artwork, is available to wear for the viewer. By doing so, the viewer can take the character's perception into their own view point in the real world. They are the returner to the first point but with experienced different view points and this is how the loop completes.